Business law
The next generation of social impact professionals
published 8 hours ago
Submitted by The general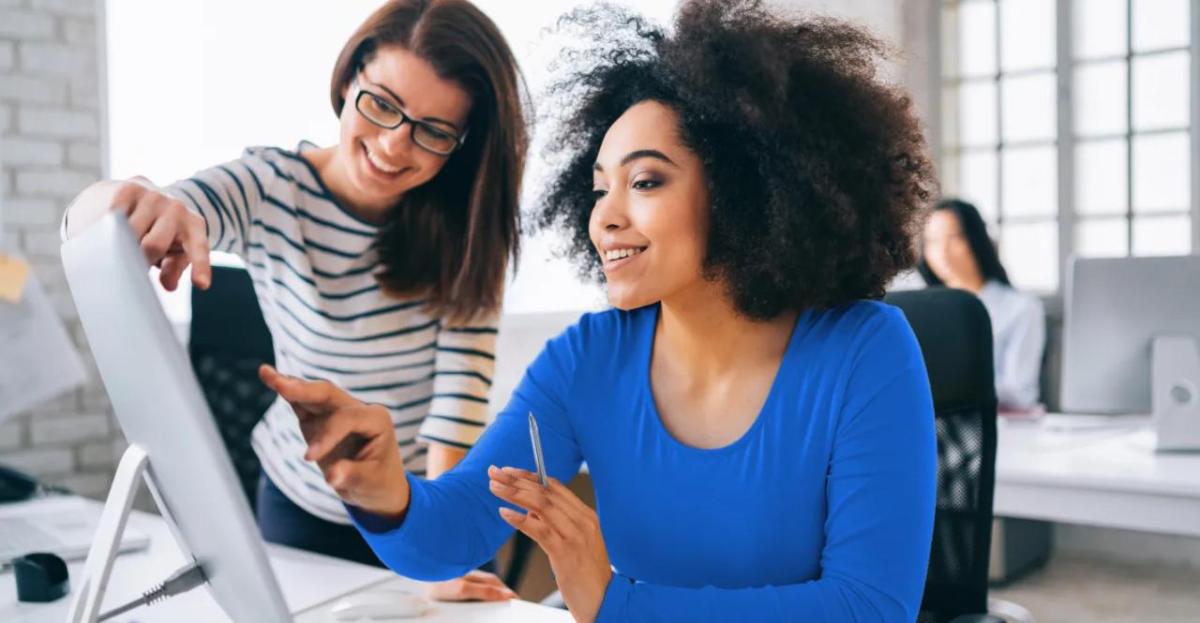 Posted by Kimberly Bishop | corporate responsibility
When you hear the phrase "summer interns," images of them running errands or standing in front of a printer making copies all day might come to mind. At Jane, we tell a slightly different story.
This summer, our interns have done everything from contributing to our business 2023 Social Impact Report To assist in our communication with policy makers. They have attended discussions about DEI in the workplace, moderated communications for our charitable giving programs and participated in a volunteer event that brought English language enrichment opportunities to students in Latin America.
To understand how they managed to fit all this activity into one summer, we spoke to our interns, Linnea Pau and Kaki Hubner. We've heard what social impact means to them, what it's like in a cyber safety company and what the next step is for them.
Before we get into some of the amazing work you have done, how did you decide to pursue these courses? Was social impact something you were interested in?
pound: Yes, I am studying ESG and business analytics at the University of Pennsylvania. This was definitely something I strived for. I'm interested in sustainability on a corporate and personal level. I thought exploring social impact would be a good way to combine those two things. My long term path is to study Environmental Business Law after graduation, but I am currently looking for a range of different paths to get there.
KH: Honestly, I never realized that I could find a job that crossed my personal and academic interests! Choosing to spend the summer with the General was an easy decision. I realized that I could learn more about marketing and focus more specifically on government affairs. The resources the General provides to staff at all levels are invaluable. I take online business courses from Harvard University, meet with CEOs to learn about their careers and participate in the revolutionary work that will underpin the new identity of The General. It's amazing.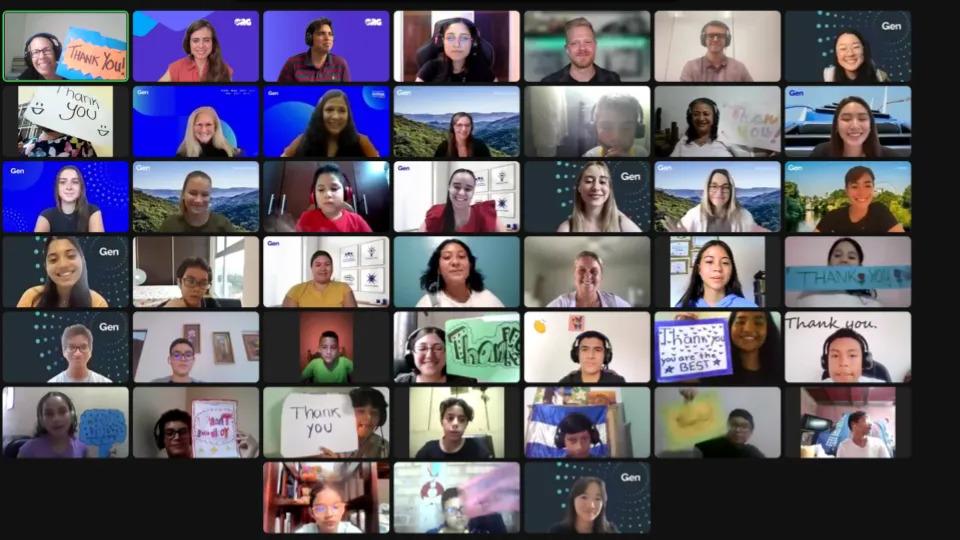 Tell us more about your specific roles. Kaki, you mentioned that you were a government affairs intern. What were you working on?
KH: I have worked with local, UK and EU governing bodies, as well as external consultants, to promote Gen as a leading force in consumer cyber safety. My favorite part of the summer was learning about AI regulations in order to help the company navigate through the legislative changes that are being proposed regarding AI globally.
Linnea, how have things been in terms of social influence?
pound: I've been able to get involved in a lot of different aspects of social impact. My favorite is working on the 2023 Social Impact Report. I've learned a lot just attending meetings and seeing how environmental data is acquired and calculated. It was incredible to see the report come to life through each of the different editions.
One last question: Do you do any volunteer work in your personal life?
KH: Yes! Since the pandemic started, my sister and I have been volunteering at Samaritan House in the Bay Area. We deliver weekly groceries and hot meals to residents facing life-threatening illnesses and food insecurity.
pound: My favorite nonprofit back home is the Food Bank of Alameda County. It is always a pleasure to work with them. I also wanted to shout out People's Kitchen in Philadelphia. They are an urban farming group focused on finding solutions to food insecurity. They are doing a great job in Philadelphia.
Gen has a dynamic and supportive culture with core values ​​that celebrate diversity, promote teamwork, and encourage every team member to contribute and grow. Review open positions on our website Jobs website And join us.

The general
The general
Gen (NASDAQ: GEN) is a global company dedicated to supporting digital freedom through its trusted cyber safety brands, such as Norton, Avast, LifeLock, Avira, AVG, ReputationDefender and CCleaner. There is a new generation, and it's not Generation X or Y or Z. It's Generation D: the digital generation. Gen's family of consumer brands is rooted in providing security for digital-first generations. Now, Gen is empowering people to live their digital lives securely, privately, and confidently today and for generations to come. Gen delivers award-winning products and services in cybersecurity, online privacy and identity protection to more than 500 million users in more than 150 countries. Learn more through GenDigital.com.
more than The general
Source link